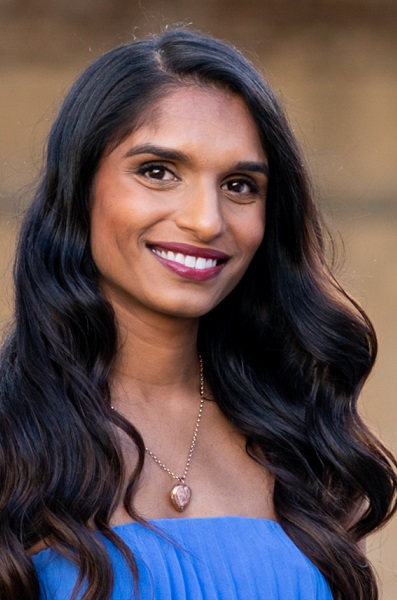 Paediatric Allergy and Immunology
MBBS, MMed (Paeds), FRACP
Dr Chaitanya Bodapati is a Paediatric Allergy and Immunology Specialist. She has experience in the management of food and medication allergy as well as other atopic conditions (eczema, allergic rhinitis and allergic conjunctivitis). She also manages eosinophilic oesophagitis and immune conditions (like immunodeficiency). Her special interests include food allergy, eczema, allergic rhinitis and eosinophilic oesophagitis. As Chaitanya is also a trained General Paediatrician she understands how allergy can impact the growth and development of children and takes a holistic approach to their care. As a paediatrician she understands how stressful and unsettling caring for children suffering from these conditions can be. She adopts a nurturing, child-focused approach informed by the latest research and international best practice.
Dr Bodapati is located at our Miranda clinic.
BOOK AN APPOINTMENT
Born in Adelaide, Chaitanya now calls Sydney home. She graduated from medicine at The University of Adelaide in 2010. She undertook her Paediatric Immunology and Allergy training at both Sydney Children's Hospital and The Children's Hospital at Westmead.
Given her interest in Eosinophilic Oesophagitis, Chaitanya also undertook additional training in upper gastrointestinal endoscopy at The Children's Hospital at Westmead. She is accredited by the Gastroenterological Society of Australia to perform paediatric endoscopies.
She has been actively involved in food allergy research. She has taken on the role of sub investigator with large multicentre studies dealing with food allergy immunotherapy.
Memberships and committees